Our Team
Lauren Moore
My name is Lauren Moore. I grew up in Richmond, VA and am the oldest of four children. I started working for HHHunt in March 2011 as a part time Leasing Consultant at Walden Pond while attending Liberty University. In May 2011 I was able to move back to Richmond, VA where I am the Community Manager at Abberly Twin Hickory. I love coming to work every day, not just because I get to meet new people and show them their new home, but everyone I work with is wonderful! I enjoy spending time with my family and friends and my little Yorkie mix, Peanut, who I love to spoil! I have been a foster parent to homeless dogs prior to adopting Peanut. I enjoy volunteering with Habitat for Humanity and assisted HHHunt in building a home in Ashland Virginia in 30 days!
Jessica Brolia
My name is Jessica Brolia. I grew up on a horse farm in Goochland, VA. After graduating from high school, I attended Longwood University were I majored in Communication Sciences. I am married and have one daughter. I love spending time with my family, dogs and riding my horses. I joined HHHunt in 2017 and love being able to help people make the important decision of where to call home!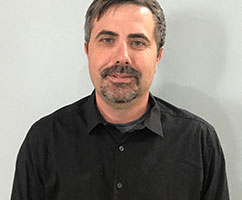 Shannon Wilson
My name is Shannon D. Wilson and I joined the Abberly Twin Hickory Team in April 2019 as the Service Manager. I was born and raised in Loxley, Alabama, and moved to Richmond, VA in 2003. I have over 16 years of experience in the property maintenance industry and hold EPA/CFC, CPO, Pool and Spa Inspector, and Pool Field Service Technician certifications. My wife and I have three children and two grandchildren, and in my spare time I enjoy fishing, hiking, and pretty much anything outside.
Arturo Pico
Assistant Service Manager
My name is Arturo Pico. My co-workers call me Pico. I was born in Ecuador and lived a couple years in New York and Florida before moving to Richmond. I speak two languages—sometimes three! I have two boys with whom I enjoy spending as much time as possible. I started working for HHHunt in March 2004. I am EPA Universal and CPO certified, and I also have my Fair Housing certificate from the State of VA.
Audrey Steel
My name is Audrey Steel. I grew up on a farm in Amelia, VA and I majored in Business Administration at Longwood University. After college, I worked at Reynolds Metals Company for the Manager of Human Resources. I traveled around the world with my husband when he was working for IBM and later had his own company—went to Hong Kong, Tokyo, Bangkok, all over Europe, Canada—plus Hawaii, Bermuda, Barbados, and the Cayman Islands. I have two daughters and five grandchildren. My hobbies are spending as much time with my grandchildren as possible and going to football and basketball games at UVA! I have worked at Abberly Twin Hickory since 2002 as a Leasing Consultant and enjoy the opportunity to make a difference in the lives of hundreds of residents.
Cheryl Brooks
My name is Cheryl Brooks. I have lived in Richmond, VA my entire life and I am the younger of two girls in my family. I have one son who also lives in Richmond with his lovely wife and children – my three precious grandchildren! I worked at Reynolds Metals Company for many years in Human Resources and Benefits. I began my second career as a Leasing Consultant with Abberly Twin Hickory in late 2002 and I truly enjoy my work and meeting new people every day! When I am not working, I love to go to the Theater (especially New York), on shopping trips and trips to the beach, as well as curling up with a good book and my sweet kitty cat, Behr.
Wendy Baker
My name is Wendy Baker. I grew up in Iowa (no, not on a farm) but have lived in the Richmond area for 30+ years now. I joined HHHunt in December of 2018 and very excited to be a part of this great team. I enjoy meeting new people and helping them find their perfect home. I'm very compassionate about assuring the resident's living experience is the best ever! My hobbies are camping, fishing, bowling, scrapbooking and I love to spend a day at the beach with a good book.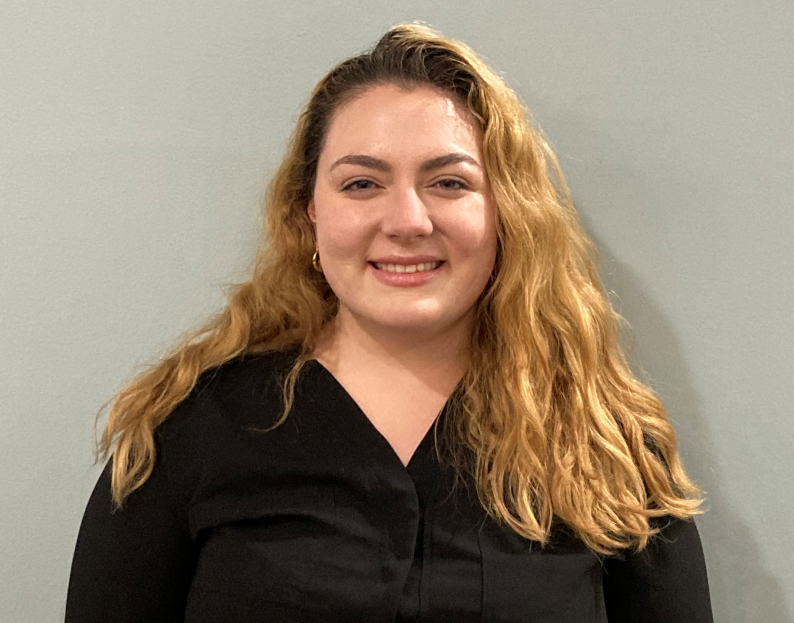 Medelly Post
Medelly moved to Richmond and joined the Abberly Twin Hickory Team in December 2020 after graduating from Christopher Newport University. She loves new experiences and meeting new people, and can often be found reading books on various historical events. In her spare time, Medelly enjoys hiking, dancing, learning new things and cuddling with her cat, Tommy.
Daniel Montiel
My name is Daniel Montiel. I grew up in Henrico and graduated from Hermitage High School and the Hermitage Technical Center and have my HVAC certification. I started working at Abberly Twin Hickory as a Groundskeeper soon after graduation and I am now a Service Technician. I have two younger brothers, and in my spare time, my main hobby is weight lifting, but I also enjoy mountain biking.
George Jones
My name is George Jones, but I go by Shane, my middle name. I have been with HHHunt since May 2017. I live in Hanover County with my wife and two children, and in my spare time enjoy sports and all outdoor activities. I also enjoy spending time with my kids!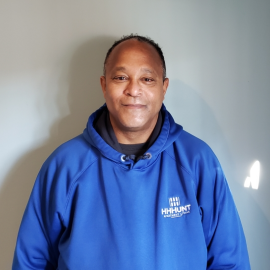 Bobby Cofield
Bobby joined the HHHunt Abberly Twin Hickory team of service professionals in March 2020. Bobby is an honorable U.S. Army veteran and an avid car buff. Bobby's extensive background in customer service coupled with his keen eye for detail are an asset to this award winning community. When not providing superior service at Abberly Twin Hickory, Bobby enjoys catching up on the latest films, horseback riding and spending quality time with his family.